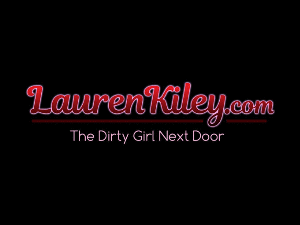 13:36 video
Sexy MILF Lorelei is working as a maid, dressed in a traditional uniform, complete with apron and heels. But one day she is caught by surprise by robbers! They take everything from the mansion she was supposed to be cleaning and leave poor Lorelei tied in ropes on the couch! Ropes are wrapped holding her thighs tightly closed and her ankles firmly together. Her arms are pinned behind her back, and a rope circles her ribs in the perfect place to showcase her luscious breasts. Thick white tape cover her mouth, gagging her so she can't even scream for help! She is helpless to do anything but squirm, letting out adorable moans and squeaks in her distress.
How long will this hapless employee be left to struggle? Will Lorelei find a way out of her predicament before her boss returns to see her maid tied up on her couch? Does it really matter when she looks so pretty tied up and struggling against the rope?
Rich bitch Lauren Kiley comes home to find her lazy maid tied up on the couch while she was supposed to be cleaning her house! Outraged, she blames the maid for letting the robbers in and putting her property at risk!
Instead of untying the helpless woman, Lauren humiliates her for being so dumb and strips the top of her uniform off to reveal her large soft tits. Lauren decides that groping and jiggling her maid's breasts is the best way to relieve the stress of being robbed. While her MILF maid is tied in tight rope bondage and her mouth gagged with thick tape, Lauren casually pulls her onto her lap to fondle and bounce her tits while she figures out what to do next!
Lorelei has been left alone, bound in rope, and topless! Her beautiful large tits are hanging out of her maid uniform as she struggles even more desperately to free herself. She falls to the floor, to her knees, and hops in her high heels in the vain hope that she can free herself.
But the more she moves the more the ropes hold her fast while her tits bounce and jiggle! Every little wiggle and squirm just puts her more on display and more vulnerable as she slowly realizes that there is no escape from these ropes...
Includes: Bondage, Rope Bondage, MILF, Maid, Costume Fetish, Topless, Lesbian Domination, Damsel in Distress, High Heels, Gag Talk, Pantyhose, Fondling, Big Tits, Female Domination, Femdom, Humiliation