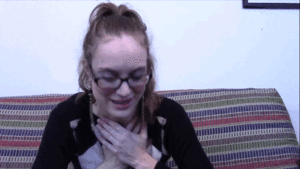 5:46 video
This is an honest behind the scenes confessional I filmed after spending a couple hours shooting...
I want to send a special message to my fans. I fucking love my life right now. Being me is pretty awesome. And I couldn't do it without you. I am so so SO grateful that there are so many of you pathetic motherfuckers out there! Your addiction to my feminine beauty and brutal condescension just makes me so damn happy, because everything just feels right in the world.
Thank you pay piggies for being such fucking losers that I can spend my weekend nights having fun and getting paid for it!
*FINANCIAL DOMINATION, FINDOMME, FINDOM, FEMDOM, FEMDOM POV, SWEATER FETISH, GLASSES, BEHIND THE SCENES, TRUE STORY*