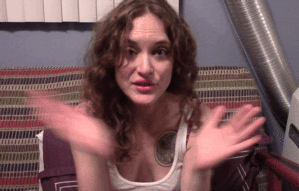 7:46 video
Lauren Kiley has a major problem with her neighbor. He keeps playing loud music while she's trying to get work done and interrupting her! That kind of blatant rudenesss simply cannot be tolerated! Especially not when Lauren is literally the Dirty Girl Next Door!
Dumb boys must be punished. And Lauren is an expert at dealing punishment.
Because while she's telling you about the torture she inflicted upon her neighbor's balls Lauren gets all riled up again... and now she's going to take that energy out on the other dumb boy here... YOU! Follow Lauren's instructions carefully as she taps out the rhythm in which you are to slap, punch, and otherwise manhandle your balls!
*BALLBUSTING INSTRUCTION, BALL ABUSE, BDSM INSTRUCTION, FEMALE SUPREMACY, FEMDOM POV, FANTASIES*