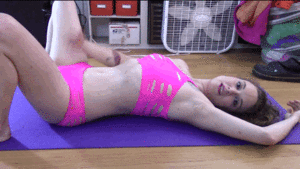 6:56 video
You keep telling me that you're my slave and you're addicted to my body and you looove jerking off to me because I'm so sexy... DUH! I know. But let's face it, you're just one of countless other losers who feel that way. You're probably just another married loser who can't satisfy his wife and spends all his time masturbating to naked girls on the internet. BORING!
Don't be boring. Don't be vanilla. Don't be like all those other guys.
You want to get my attention? Start by getting in touch with your kinky side! Here, I'll help you! Follow my instructions to jerk off all over your face and become my little cum slut! It's the only thing you're good for after all.
*CEI, Cum Eating Instruction, JOI, Jerk Off Instruction, Masturbation Instruction, Masturbation Encouragement, FemDom, FemDom POV, Humiliation, Vanilla Humiliation*