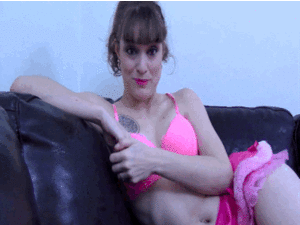 6:06 video
You think you're ready to be Lauren Kiley's sissy slut? Ha!
You still need to learn the basics. And today you're going to learn one of the most fundamental tenets of any well behaved sissy slut. You are going to learn about Respect.
It starts with simple facts. You give Me respect. You receive none.
Sissy sluts exist for the amusement and income of powerful Women like Lauren. You will learn your place. Lauren is going to explain in excruciating detail what a pathetic waste you are - until you give up the very concept of dignity and surrender all your pride to its proper and deserving home - Lauren.
*SISSY TRAINING, SUB TRAINING, FEMALE DOMINATION, HUMILIATION, VERBAL HUMILIATION, FEMDOM, FEMDOM POV, LECTURE, FEMALE SUPREMACY*